Sports | Basketball
"Leaving a Legacy"
1.12.16
Agunwa Okolie '16 (shown here in previous action against Boston College) scored a career-high 29 points and made all 10 of his free throw attempts to lead Harvard to a 77-70 victory over Dartmouth.
Photograph by Gil Talbot/Harvard Athletic Communications
Agunwa Okolie '16 (shown here in previous action against Boston College) scored a career-high 29 points and made all 10 of his free throw attempts to lead Harvard to a 77-70 victory over Dartmouth.
Photograph by Gil Talbot/Harvard Athletic Communications
Captain Evan Cummins '16 (also shown in action against BC) blocked three Dartmouth shots and scored 10 points in the win over the Big Green.
Photograph by Gil Talbot/Harvard Athletic Communications
Captain Evan Cummins '16 (also shown in action against BC) blocked three Dartmouth shots and scored 10 points in the win over the Big Green.
Photograph by Gil Talbot/Harvard Athletic Communications
After missing the previous contest against Vermont with a knee injury, senior Patrick Steeves (shown in action against Holy Cross) returned in fine form, scoring 20 points, including a team-high 13 points in the first half, to help boost the Crimson over the Big Green.
Photograph courtesy of Harvard Athletic Communications
After missing the previous contest against Vermont with a knee injury, senior Patrick Steeves (shown in action against Holy Cross) returned in fine form, scoring 20 points, including a team-high 13 points in the first half, to help boost the Crimson over the Big Green.
Photograph courtesy of Harvard Athletic Communications
On a late January Saturday in 2013, the Harvard men's basketball team trailed visiting Dartmouth College by 10 points with just under two minutes to go, and co-captain Christian Webster '13 thought, "We cannot lose this game." A loss at home to traditionally weaker Dartmouth so early in Ivy League play would have imperiled the Crimson's chances for a third consecutive conference championship. "Coach Amaker always talked about, 'Leave your legacy…' and how was I going to be remembered," Webster recalled in a telephone interview last week. "Those words really spoke to me at that moment." As the clock ran down, he sank three three-pointers (he had four that day) to send the game into overtime, where the Crimson prevailed 82-77. It was a defining moment of Webster's Harvard career.
This past Saturday, the team faced another deficit against the visiting Big Green, and Harvard's seniors again led the response. With just under six minutes to go in the first half, the Crimson trailed 29-20, but the 59 total points scored by the class of 2016 eventually powered the team past Dartmouth 77-70, giving Harvard (7-8 overall) a crucial victory in its first Ivy League game. Afterward, the players celebrated in the locker room while Stemberg head coach Tommy Amaker sat in his office, beaming. These, he said, are the "kind of moments where as a coach you're really proud of your kids."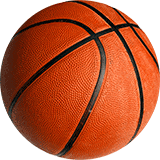 Harvard Hardwood
Sign up for Harvard Magazine's basketball e-mail and follow the Crimson all season long! David L. Tannenwald '08 will provide the latest news, game summaries, and insights as the Crimson chase another Ivy title and NCAA berth!
A Resurgent Offense
The mood the previous weekend had been starkly different. Harvard lost 65-62 to Vermont on January 3, and Amaker criticized Harvard's failure to adjust when the Catamounts double-teamed star center Zena Edosomwan '17. "That's where other guys should have amazing opportunities," Amaker had said, adding, "We're not a one-man team." 
When the Big Green double-teamed Edosomwan, other Harvard players stepped up, notably seniors Patrick Steeves and Agunwa Okolie, who tallied career highs of 20 and 29 points, respectively. 
In the first half of the season, Steeves, who'd been sidelined by injury during his first three years at Harvard, was a revelation: draining threes, scoring off the dribble, and playing tough defense. But after tweaking his knee against Wofford on December 31 and missing the Vermont contest, expectations for his performance were uncertain. (When the ball tipped against Dartmouth, he retreated to an exercise bike beside the bleachers to keep his knee warm until he was called on to play.) Once on court, though, he sank three three-pointers and scored 13 points to lead the Crimson in first-half scoring, helping send his team to halftime tied at 36.
The second half belonged to Okolie, whose previous career-high had been 17 points. An excellent defender, he typically guards the other team's best offensive player on the perimeter. Against Dartmouth, he made an equally significant impact on offense: sinking all 10 of his attempts at the free-throw line and hitting a three-pointer in front of the Harvard bench that stretched the Crimson's lead to six with less than a minute remaining in the game. But his most significant baskets were scored in the lane. Amaker's "inside-out" offense calls for the team to begin possessions by getting the ball in the paint. Typically this means a pass in the post to Edosomwan. If Okolie, instead, can penetrate off the dribble or cut to the basket and receive a pass, Harvard's offense has more options for getting the ball inside.
A Challenging Time—And Valuable Adjustments 
Harvard's loss to Vermont followed lengthy trips to Kansas and Hawaii, with exams in between. The current break from classes, guard Corbin Miller '15 ('17) pointed out, is a great opportunity to "rest mentally," but presents other challenges. Webster recalled long cold walks from the Quad to Lavietes and lots of down time spent watching Netflix. And with few students on campus, he said, the gym often lacks a vibrant fan section, so the squad needs to "bring [its] own energy for home games."
During the last two weeks, Amaker and his staff have mitigated these difficulties by adapting the team's schedule, including mixing in morning workouts (the team usually practices in the afternoon or early evening) to help keep the players in a regular routine. (On Monday, the squad had lunch with and listened to a lecture from Clark professor of business administration Clayton Christensen as part of its "Faculty, Food, and Fellowship" program. Christensen, who played basketball as a Rhodes Scholar at Oxford, also took the court with the Crimson for a while.) In addition, in response to player requests, the coach has also shortened the team's pregame warm-up. 
On Saturday, these moves paid dividends. Against Vermont, the Catamounts seemed to have more energy down the stretch. But against the Big Green, Harvard had something extra in the final minutes, finishing the game on a 14-8 run to ensure the victory.
A Team Coalescing 
Amaker emphasized after the Vermont loss that the team needed to improve defensively, and devoted a portion of last week's practice to reviewing foundational tenets, such as help-side defense (helping a teammate guard the ball-carrier when one's own designated target is far from the ball). Although the Crimson gave up 70 points against Dartmouth, it held the Big Green to just 34 percent shooting in the second half. During an important play with less than four minutes remaining, the Crimson prevented the visitors from getting the ball to their star post player, Evan Boudreaux, and swatted away an attempt from his teammate Connor Boehm. Amaker said afterward that Harvard's defense can still improve; on Saturday, though, it was good enough at key junctures.
Harvard's first-year players also performed well. Despite hyperextending his knee against Vermont, Tommy McCarthy '19 started at point guard against Dartmouth, getting two points and two assists and committing only one turnover in 16 minutes of action. His fellow freshman starter, Corey Johnson, had no chance to shoot for nearly the entire first half, but when Patrick Steeves passed him the ball with one second remaining before halftime, he sank a deep three to tie the game at 36.
But as noted above, the seniors' assertiveness was essential. Complementing the performances of Okolie and Steeves, captain Evan Cummins scored 10 points, including several emphatic dunks off passes from Edosomwan, who had six assists. Cummins also led Harvard's defense from his position along the baseline, blocking three Big Green shot attempts and letting his teammates know what Dartmouth's offense was attempting and how best to block it. Standing on the court after the game, Steeves pointed at the program's five consecutive Ivy League championship banners hanging from the rafters and said, "We don't want to be that team that doesn't leave a banner up there." 
After two final non-conference tune-ups, against Ryerson on Tuesday and at Howard next Saturday, this year's team will have 13 Ivy games left.
Harvard Women's Basketball Update
On Saturday, the Harvard women's basketball team also began Ivy play with a win over Dartmouth, 56-43. The Crimson benefitted from a balanced offensive attack, featuring four players—seniors AnnMarie Healy, Shilpa Tummala, and Kit Metoyer, and Destiny Nunley '17—in double figures, stingy defense, and outstanding rebounding. The Harvard women (now 6-8 on the season) have two weeks off before they return to the court, also against Dartmouth, on January 23 in Cambridge. Check back next week for a more detailed report on their season to date.